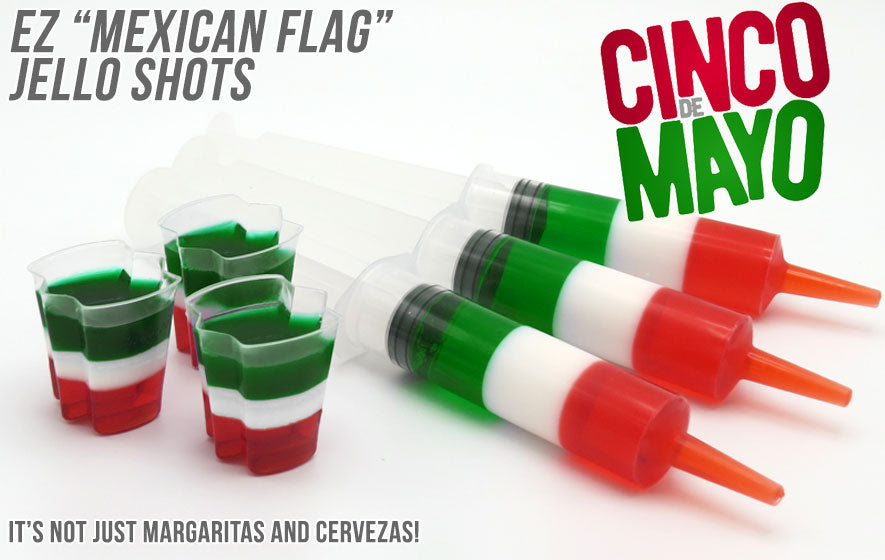 ---
CINCO DE MAYO MEXICAN FLAG JELLO SHOT RECIPE
Yield is approximately 90 EZ-Squeeze Jello Shots (you can always make less).
Fill each cup or syringe one-third of the way per colored layer.
Chill between each layer until jello is firmly set.
Cool the next layer of jello to room temperature before adding.
Place completed shots in the refrigerator overnight (minimum eight hours).
Red Layer
1 Packet Strawberry Daiquiri EZ Jello Mix

2 1/2 Cups Hot Water

1 1/2 Cups Vodka / Rum
White Layer
1 Packet Pina Colada EZ Jello Mix

2 1/2 Cups Hot Water

1 1/2 Cups Coconut Rum
Green Layer
1 Packet Margarita EZ Jello Shot Mix

2 1/2 Cups Hot Water

1 1/2 Cups Vodka / Rum / Tequila
Everything You Need to Buy